ENSEMBLE MIRABILIA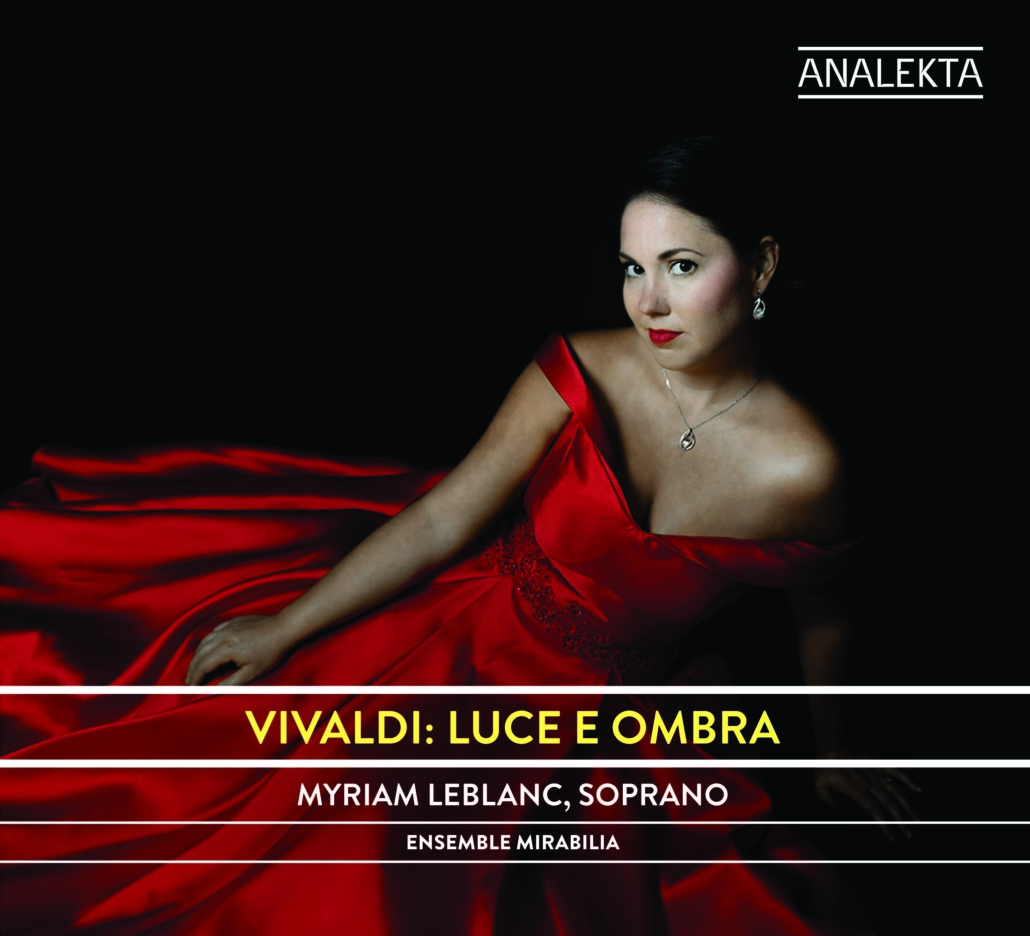 NOMINATED AT ADISQ!
Vivaldi : Luce e Ombra
Composer: Antonio Vivaldi
Interpreters
Myriam Leblanc | Grégoire Jeay | Antoine Malette-Chénier | Marie-Michel Beauparlant
Release date: September 25th 2020
Album number: AN 2 9137
Periode Baroque
Genre Secular choral singing | Opera
LUCE E OMBRA
The Luce e Ombra project, "Light and Shadow", brings together our favorites among the works of the famous Venetian composer Antonio Vivaldi. Moreover, the program of this album is a bit like him, all in contrast – chiaroscuro, sadness-gaiety, exuberant despair-joy – all sprinkled with distinctive oddities that pleasantly spice up his writing.
We have chosen extracts from opera, a chamber cantata as well as instrumental pieces transcribed or adapted for our training. Usually, these arias are accompanied by a string orchestra or by a pianist playing an orchestral reduction. Here, we have opted for an unusual formula which reproduces well the nuances and harmonies of each aria, while having an intimate character specific to the instruments which accompany the soloist: the flute, the cello and the baroque harp. In the 18th century, the latter sometimes replaced the harpsichord in groups of continuos and borrowed solos from various instruments, as there were few repertoires written specifically for the baroque harp.
For soprano Myriam Leblanc, this first recording is both the fulfillment of a dream and a response to the many demands of a growing audience who want to take home some of her exceptional talent and her sweet, expressive voice. The three musicians who complete the team – Antoine, Marie-Michel and myself – gave without counting in terms of passion, listening and imagination to find the best solution for particular musical passages.
I would like to thank everyone for this unrestricted commitment. We hope that this spirit of exploration and freedom that has prevailed throughout the project will shed new light on these pieces and do justice to Vivaldi's genius.
© Grégoire Jeay